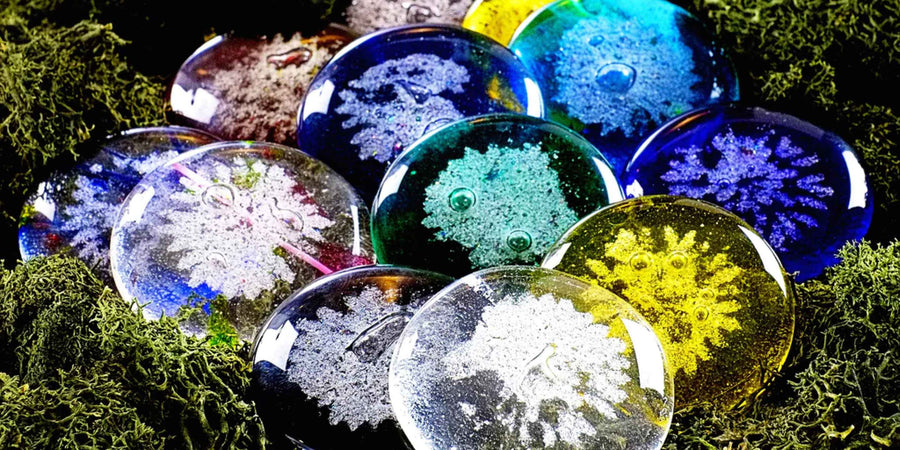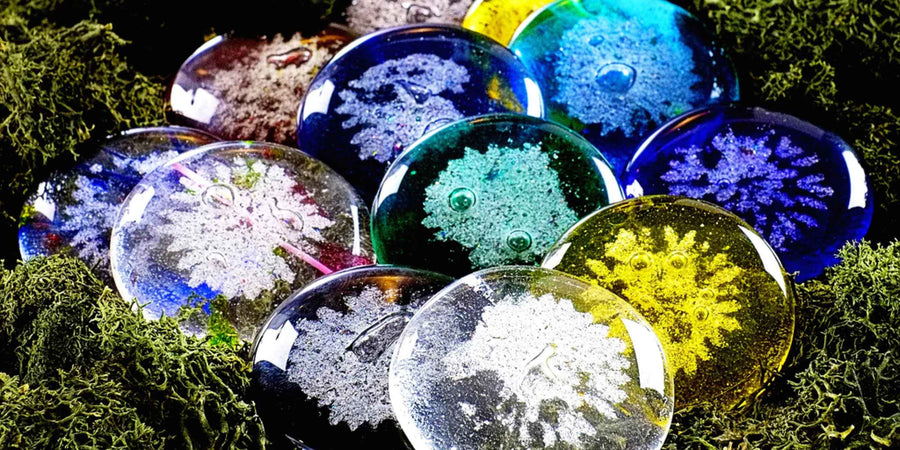 Family Ordering for Memorials and Jewelry
Current Family Promotions
We at Spirit Pieces believe that memorializing loved ones is best done as a family. Towards that end we offer discounts based on cart value, with higher discounts as the cart value increases.
Discounts are automatically applied at checkout.
For orders $300+ get 10% off entire order.

For orders $600+ get 15% off entire order.

For orders $1200+ get 20% off entire order.
Discount will be reflected at checkout.
Discount is applied with discount code at time of checkout. The higher the cart value, the greater the group discount.
We suggest a single person order and distribute the Spirit Pieces to keep everything as simple as possible. If the kit needs to be sent one location and the finished Spirit Pieces to another location let us know in the order notes.
You can order all the same item, or all different items, in terms of the discount as long as you exceed the discount threshold you'll receive the discount.
To start a family order:
Write an introductory email or post to friends and family who might be interested in purchasing a Spirit Piece in memory of the loved ones and share our site. We've prepared an example email for you to share here.

Ask them to send you links to what they wish to purchase along with any customization notes.

Add their selections to the cart using the 'Add to Cart' button.

When all orders are in, click on the little cart icon on the top of the site to check out.

We will email you an invoice you can share to collect money, if applicable.
Collecting & Distributing Ashes
Ordering from multiple artists
Please keep in mind that as we're an artist collective, our artists are in different locations so if multiple artists are ordered from you'll need to send out multiple kits.
How Shipping Works
We cover the cost of sending you the collection kit, and sending you the memorial, but not the cost of sending the kit back to us. We ask you send the collection kit(s) back priority express with signature.
Shipping Timelines
Your beautiful artwork will be sent back in approximately 6 weeks once we get the kits, unless otherwise noted. The ash will appear as small light grey specks in the glass matrix along with occasional bubbles. If there is extra ash left over we can either scatter locally or return the ash to you via priority express mail as per your instruction (additional costs will apply.)
Common Family Ordering Questions:
If I order from different artists, does that affect the discount?
No, discounts are based on total cart value, so every item can be a different color/artist. As long as it's all in the same order you'll get the discount.
Do all my items need to be the same style/color?
No, they can all be different.
I want to send some items to different locations, how do I do this?
We offer free shipping as long as a single artist is sending to a single location. We currently don't support a single artist sending to multiple locations.
If you need the kit sent to one location and the finished Spirit Pieces to another please mention in the checkout order notes.
Help & Contact
Our best selling collections.
We make cremation jewelry & cremation art for pets & people.