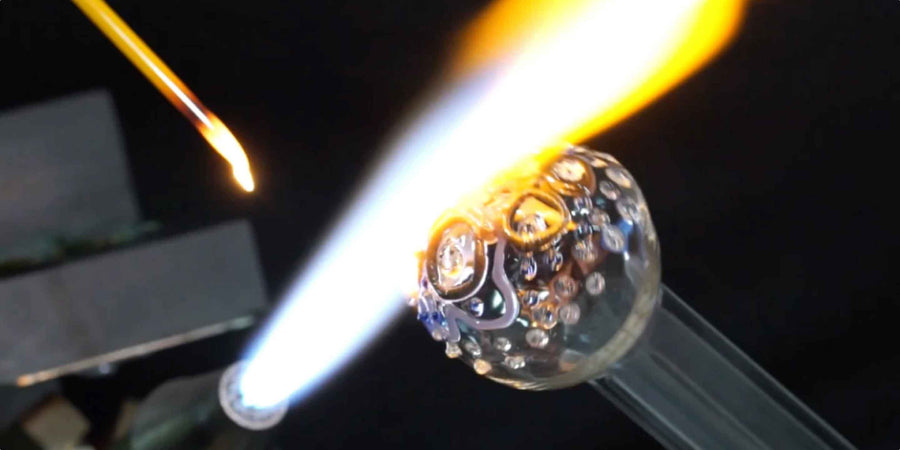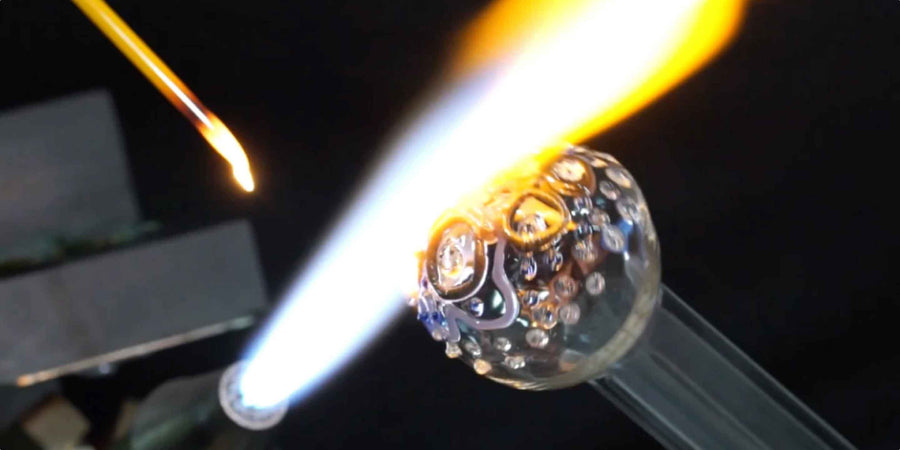 How To Order From Spirit Pieces Memorials
Glass Art with Ashes
Ordering a Spirit Piece is Super Simple:
Add what items you want to your cart.

Check out via the shopping cart icon.

Pay for your purchase by credit card, paypal or payment plan.

We ship you the collection kit free of charge, along with any accessories.

We'll generally have everything back to you within 6 weeks of the artist receipt of the kit.
Handling The Cremation Ash is Easy and Quick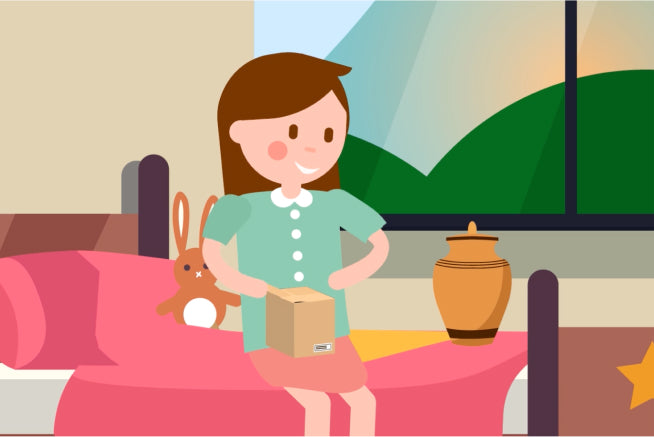 We provide a small spatula to transfer the ashes to the tube.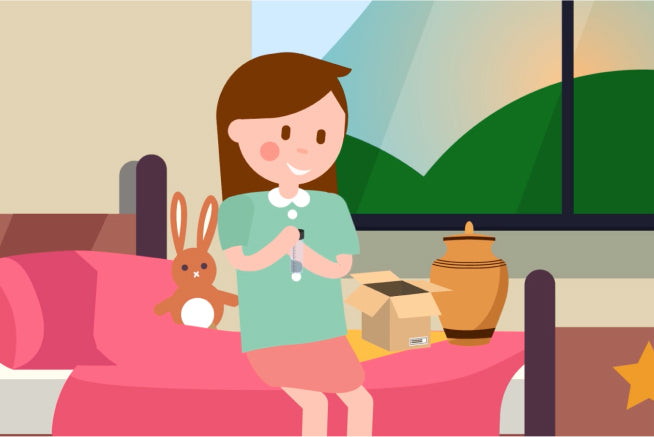 Takes no more than a minute.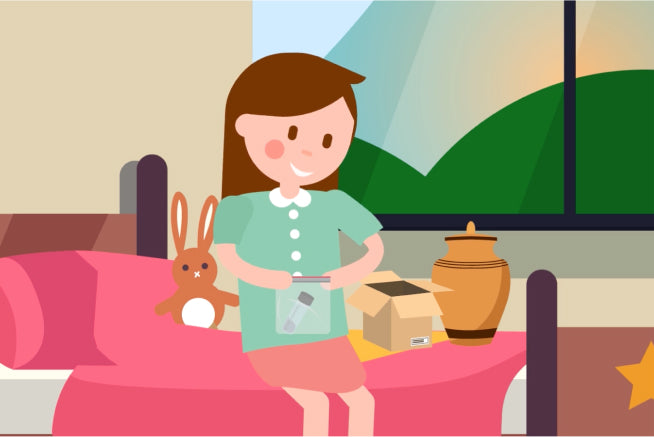 Vial seals securely.
Help with ash handling
If you are uncomfortable handling ashes (very understandable) you can ask your local funeral home (or a friend) if they will do this step for you and/or prepare little baggies with the proper amount to include along side the vial in the sample baggie. If you take this approach, just be sure to write your name and order number on the baggie.
Any of our infused products can use cremains from both pet and people.
Types of Ashes
All glass products can be infused with ash from both people and pets. We can combine ashes from multiple pets/people in one piece (mixing of ashes occurs on customer side.) Infused glass can only be mixed with cremains; hair and other organic matter will vaporize.
How Shipping Works
Ideally cremains should be shipped to us USPS Priority Express as per the postal service regulations on shipping cremains; we'll accept shipments if they arrive to us otherwise.
Shipping Costs
We do not cover the cost of shipping the kits back to us; if you're sending to multiple artists you will need pay for each kit, one kit per artist. If you are ordering multiple items from a single artist you would only send one kit for all products from that artist. If sent express, kits cost ~$27ea.

How to order from multiple artists.

Please keep in mind these are handmade just for you so there will be slight differences in how the color patterns appear from piece to piece. Again, please note that if you order across styles you will be ordering from multiple artists so you may have to send out multiple kits, each with their own shipping costs.
Shipping Timelines
Your beautiful artwork will be sent back in approximately 6 weeks once we get the kits, unless otherwise noted. The ash will appear as small light grey specks in the glass matrix along with occasional bubbles. If there is extra ash left over we can either scatter locally or return the ash to you via priority express mail as per your instruction (additional costs will apply.)
Current Family Promotions
We at Spirit Pieces believe that memorializing loved ones is best done as a family. Towards that end we offer discounts based on cart value, with higher discounts as more Spirit Pieces are ordered.
Discounts are automatically applied at checkout.
For orders $300+ get 10% off entire order.

For orders $600+ get 15% off entire order.

For orders $1200+ get 20% off entire order.
Discount will be reflected at checkout.
Learn More About Family Ordering
The process of ordering memorials for your family members can be complex, but we can keep it simple with a single order.
About Family Ordering
Ordering Non-Infused Art
For any product without infused ash, simply place your order online. For silver pendants we'll generally ship in 1-2 weeks, please refer to the product details in terms of shipping timelines for other products. These products accept ash, hair, burial soil and other small items.
Suitable for ashes from both people and pets.
Help & FAQs
Help Center
Check out our extensive help section.
Get Help
Frequently Asked Questions
Common questions we're asked.
View Questions
Our best selling collections.
We make cremation jewelry & cremation art for pets & people.