Beautiful Cremation Jewelry and Glass Art
For People and Pets. Get up to 20% off for Family Orders.
Simple to order, collection kits included.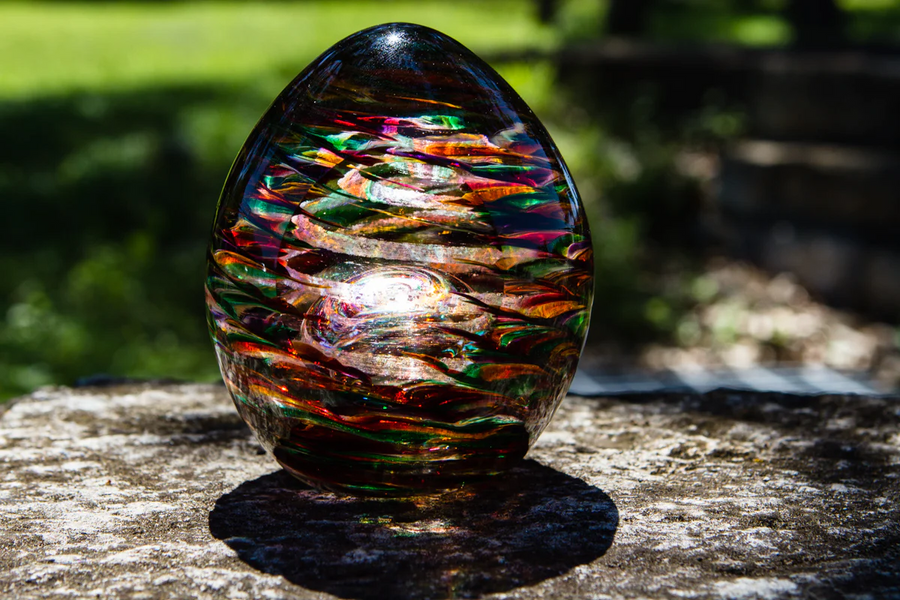 What We Do
We create uniquely beautifully memorial art for the unique individual.
We were founded with the guiding principle of providing beautiful artistry to the families of those who lost a loved one.
We offer a wide assortment of handmade cremation jewelry and cremation glass art made by artists who believe in healing through art.
Each Spirit Piece is made specifically for you with love and respect and is infused with the ashes of your loved ones to create a lasting beautiful memory through the generations.
Request Free Catalog
Featured Products
Some of our most popular memorials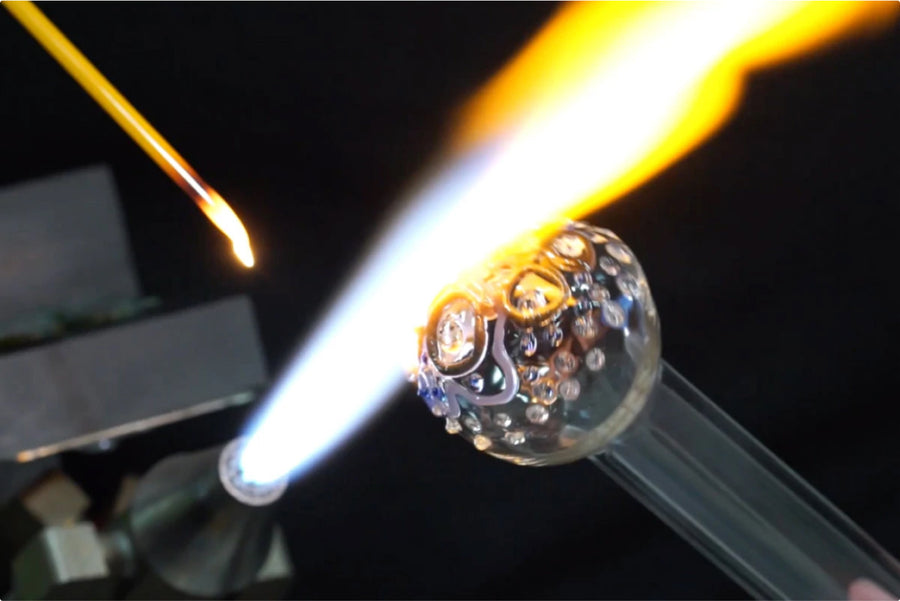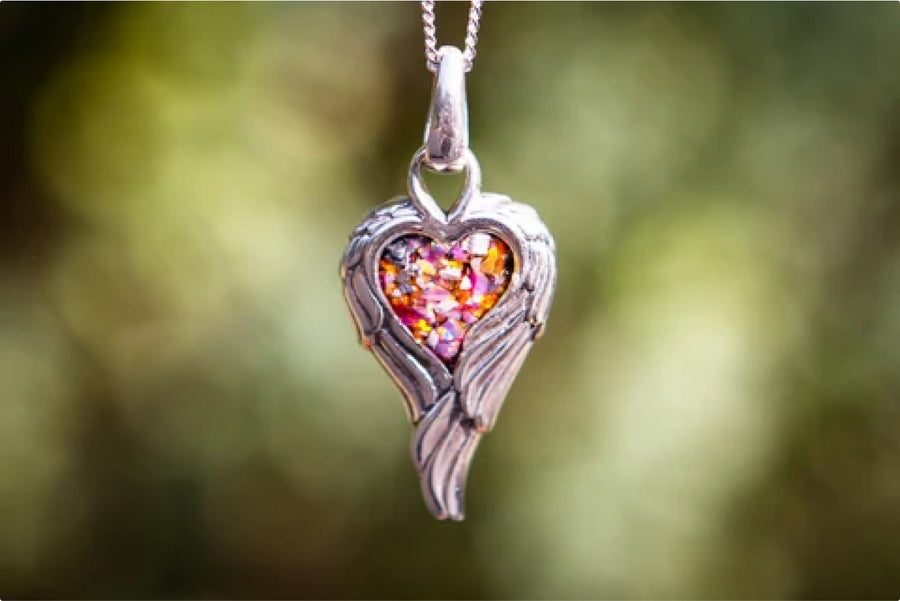 How It Works
Turn ashes into art & jewelry.
Each lovely memorial creation contains a small amount of cremation ash (about half a teaspoon) from your loved one. We can use cremation ash from people and pets in all our memorial glass art and cremation ash jewelry.
To order, simply add to cart and check out. We'll send you a collection kit for the cremation ash within seven business days. Once the kit is returned, we'll ship your Spirit Piece in about 6 weeks unless otherwise specified.
What is infused art?

Art that's infused with the ashes of your loved ones (pets or people), producing a beautiful memory.

Frequent Questions

How to order:

All ashes in glass products and jewelry from ashes can be infused with cremains from both people and pets.

Learn More

about Ordering

Family order discounts:

We offer family discounts so everyone can honor the beloved and share memorial art.

About Family Ordering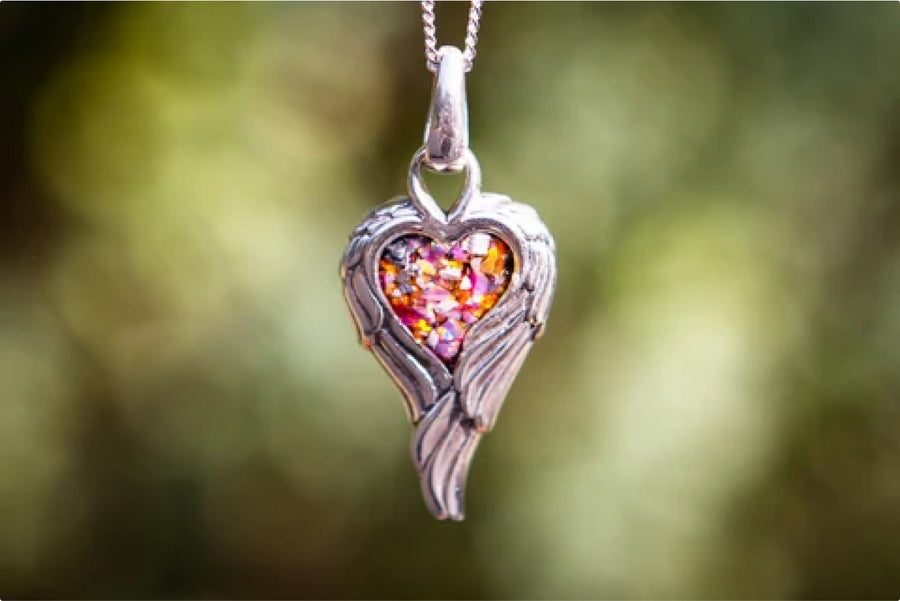 Over 14,000 5 Star Reviews!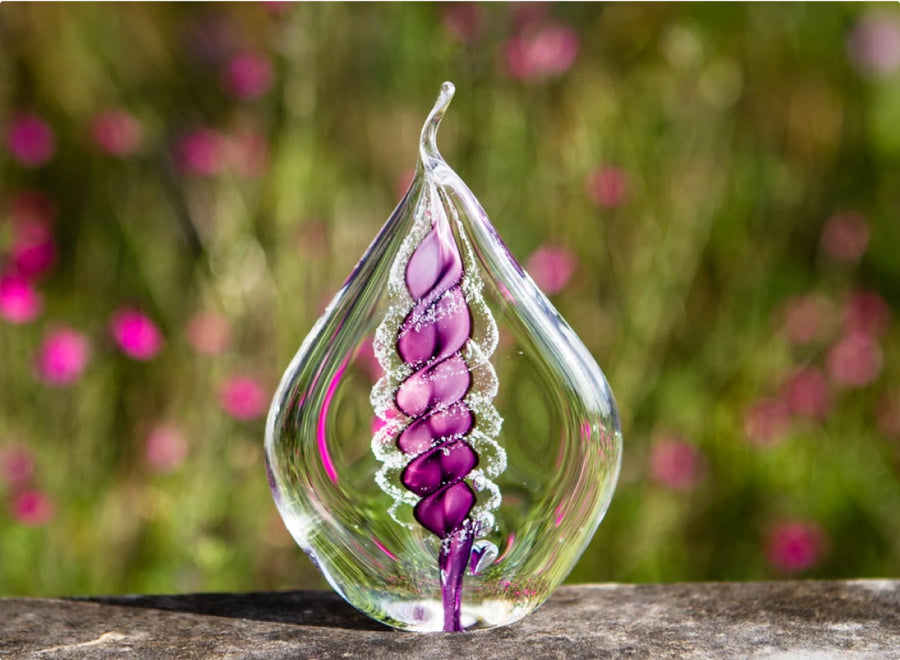 About Spirit Pieces
We're a collective of caring artists helping to remember loved ones through Memorial Art.
Based in Austin, TX, we work with families nationally and internationally to memoralize their beloved family members and pets through beautiful cremation glass art and cremation jewelry.
Our Story
Featured Articles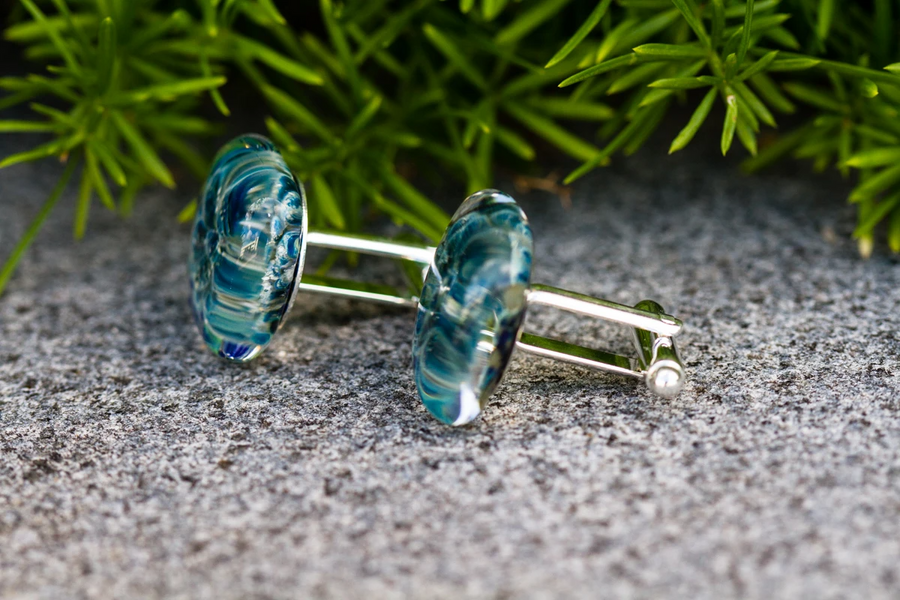 Cremation Jewelry for Men is always a hard find so we put together a buyer's guide for men's memorial jewelry.  This includes cremation rings and cremation jewelry.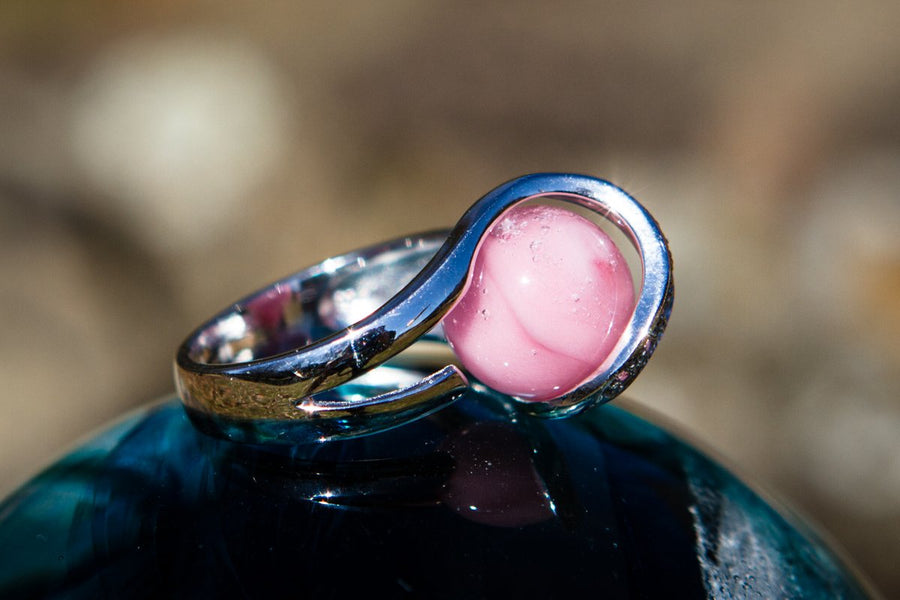 We review a range of cremation jewelry options for those looking for memorial jewelry and cremation ash necklaces.  This includes different types of cremation rings, cremation pendants, memorial bracelets and earrings with cremation ash.  We review both...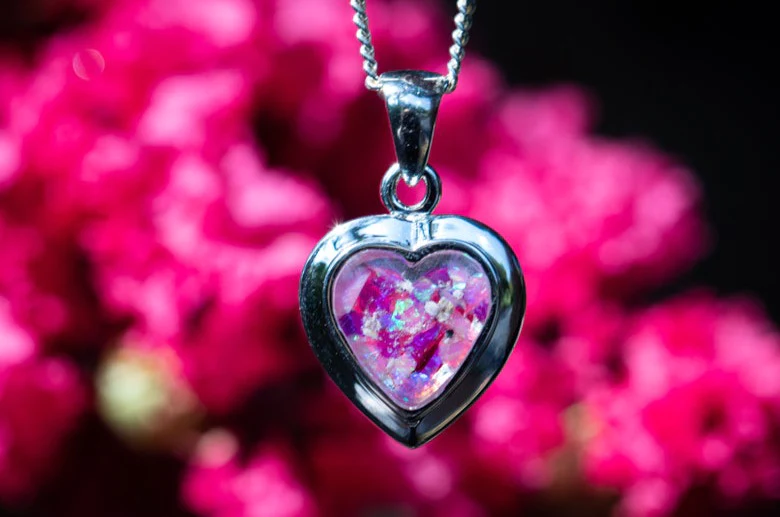 Find unique heart inspired cremation jewelry as special and unique as your dearly departed loved one.  Our beautiful silver cremation pendant helps keep them always close to heart.
Bedazzled Heart Cremation Ring
This beautiful .925 sterling silver cremation ring has been filled with crushed synthetic opal and infused with cremation ash of your loved one, making it a lovely way to keep them close to your heart. 
The color choice refers to the crushed synthetic opal mix. We can accommodate up to three colors at maximum, but we recommend selecting two.  Pictured is a chart with a few of our most popular color combinations for our opal cremation jewelry line.
Shop Now
8mm Dainty Opal Cremation Pendant
This lovely memorial pendant has an opal cabochon in the front and a space in the back for adding UV resin/epoxy and cremation ash. We here at Spirit Pieces can complete this piece for you, or you can purchase the solid .925 sterling silver setting and complete it yourself without having to submit a collection kit.
ADD YOUR OWN ASH OPTION
If you would like to complete the piece at home, we will send you the setting with the opal pre-mounted.  You can add in a small amount of cremation ash utilizing an epoxy.
If you do choose to add the resin mix yourself, please note that we cannot accept returns if you end up not liking the end result.  Sales where epoxy has been added will be final.  No kit will be sent if selecting to add your own cremation ash.
Shop Now
Blue Moon Teardrop Pendant with Infused Cremation Ash
This eye-catching blue moon drop pendant contains cremation ash in glass of your loved one, making it a stylish and unique way to keep them close to your heart. This memorial pendant is made by Jonathan with love, using borosilicate glass via lamp-working techniques.  
This piece is made by Jonathan with love, using borosilicate glass and lamp-working techniques. Please note that the exact background shading and coloring may vary from the listing picture.  You can see more of this memorial necklace line here.
Shop Now