We're excited to announce a new style of Memorial Garden ornament called a Picasso! It contains dark and light highlights with subtle swirls in the matrix. This particular one was created for a loved one who loved ones who liked relaxing outside under trees. We shot it on a very windy day so we have this lovely grass blowing in the background. This particular Spirit Piece has a bit more opaqueness to it that others; gives it a very nice Murano Glass look.
Suggested Reading
We'll share with you 12 handcrafted memorial jewelry pieces created by our talented artists. They use their craftsmanship to help remind those who have lost a loved one that they can always be with them.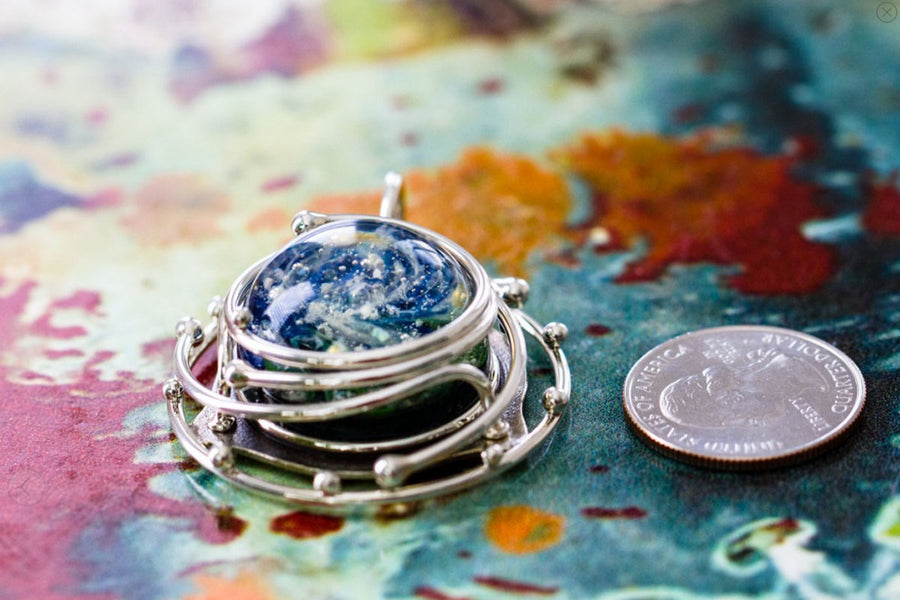 Our Urn Necklaces for Ashes Buying Guide offers you a great resource on how to get that perfect memorial cremation necklace.  We cover urn necklace options for the remembrance of both pets and people.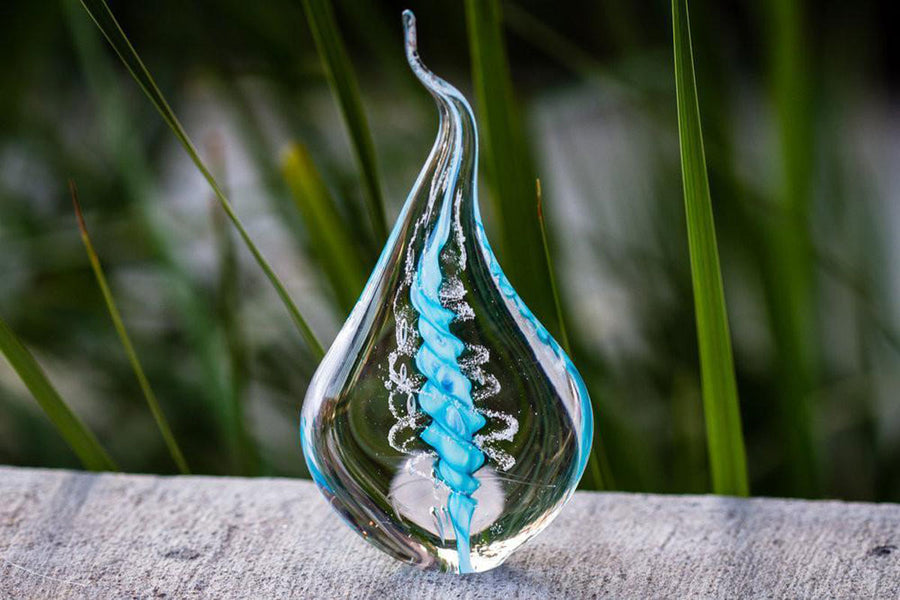 Losing a pet is very difficult and the void in your life from their passing is tangible.  Memorial art can help with that void; read about memorials that can help with the transition of having your pet...