This thumbnail carousel is linked to the main image carousel. Selecting an image here will update the main image that is shown.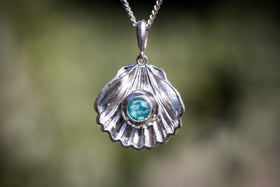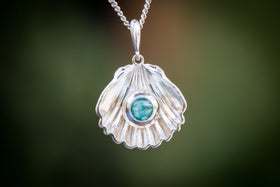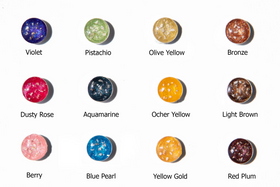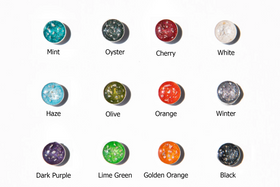 Seashell Pearl Cremation Ash Pendant
This memorial is suitable for the ashes of pets or people.

Free shipping on Spirit Pieces. Collection kits are included.

This item takes approximately 6 weeks to ship after receiving your ash kit.
Keep Your Loved One's Memory Alive with a Beautiful Memorial Pendant
This sterling silver pendant is more than just a beautiful piece of jewelry - it is a precious symbol of the eternal bond between you and your loved one. With its exquisite design and the inclusion of colorful mica and cremation ashes, this pendant is a celebration of life, love, and memory.
Crafted with care and attention to detail, this ring is a unique and personal tribute to your loved one. The sterling silver seashell is sleek and elegant, with a timeless design that will never go out of style. The sparkly mica adds a vibrant burst of color, symbolizing the joy and vitality your loved one brought to your life.
But perhaps the most significant feature of this pendant is its ability to hold the ashes of your loved one, allowing you to keep them close to you always. The memorial pendant is a constant reminder of their love, their spirit, and their impact on your life.
Wearing this cremation necklace pendant will bring a sense of comfort and connection, knowing that your loved one is always with you. It is a beautiful and uplifting way to honor their memory and keep their legacy alive. With this stunning sterling silver pendant you can cherish the memories of your loved one forever.
HOW IT'S MADE
Your loved one's ashes are carefully swirled into a UV activated resin along with the Mica. Then, it is set permanently, protecting the ash inside from any damage. Please note that if your cremains are powdery and/or darker in color, your pendant will take on a darker, more nebulous look.
The color choice refers to the Mica. Pictured is a chart with a few of our most popular color combinations. Main picture is Mint
Please note: The cremation ashes are added just below the mica so ashes will be less visible in this piece. It is a great option for anyone looking for something more discreet in displaying the ash. 
DETAILS
We ask for approximately 1/8 teaspoon of cremains.

15mm in diameter, not including bail.  'Pearl' bezel is 4mm in diameter.

This piece is not eligible for inscription.

Eligible for up to

20% off for larger family purchases

.

Free shipping covers sending you the kit and Spirit Piece. You're still responsible for paying to send the cremains back.

Please find details on caring for your piece by

 

looking over our Care Guide page.
A Short Story On Loss and Grief
And now a short story of how a robin lost her grandmother and a Spirit Piece helped her find closure....
Once upon a time, there was a little robin named Ruby. She lived in a beautiful forest on the edge of the Rocky Mountains. Ruby loved nothing more than soaring through the skies with her grandmother, a wise and adventurous robin who taught her everything she knew about flying.
One day, Ruby and her grandmother were on one of their usual flights over the Rockies when tragedy struck. Ruby's grandmother suddenly fell ill and could no longer keep up with Ruby's pace. As they were flying over the rugged mountains, Ruby's grandmother slowly descended, eventually passing away before she could reach the ground.
Ruby was heartbroken. She had lost her beloved grandmother, mentor, and best friend in the world. She could not bear the thought of never flying with her again. The world seemed gray and empty without her grandmother's cheerful chatter and wisdom.
Ruby's mother, seeing her daughter's sadness, decided to do something to help her feel better. She gave Ruby a beautiful Spirit Piece ring, telling her that it was a way to keep her grandmother close to her heart forever. The ring was made of a small piece of her grandmother's favorite crystal, which had been infused with her spirit.
As Ruby put on the ring, she felt a sense of comfort and peace. She could sense her grandmother's presence, and the ring reminded her that her grandmother was still with her, watching over her and flying by her side. Ruby felt a warmth spread through her, and the world seemed a little brighter.
From that day on, Ruby wore her Spirit Piece ring everywhere she went, and whenever she felt sad or lonely, she would look at it, and she would feel her grandmother's love and support. She knew that her grandmother was still with her, and that she would always be there to guide her through the skies, no matter where her adventures might take her.
Ruby never forgot her grandmother, but with her Spirit Piece ring, she was able to find solace and happiness again. She learned that even though life could be tough and painful at times, the love and support of family and friends would always be there to help her through.